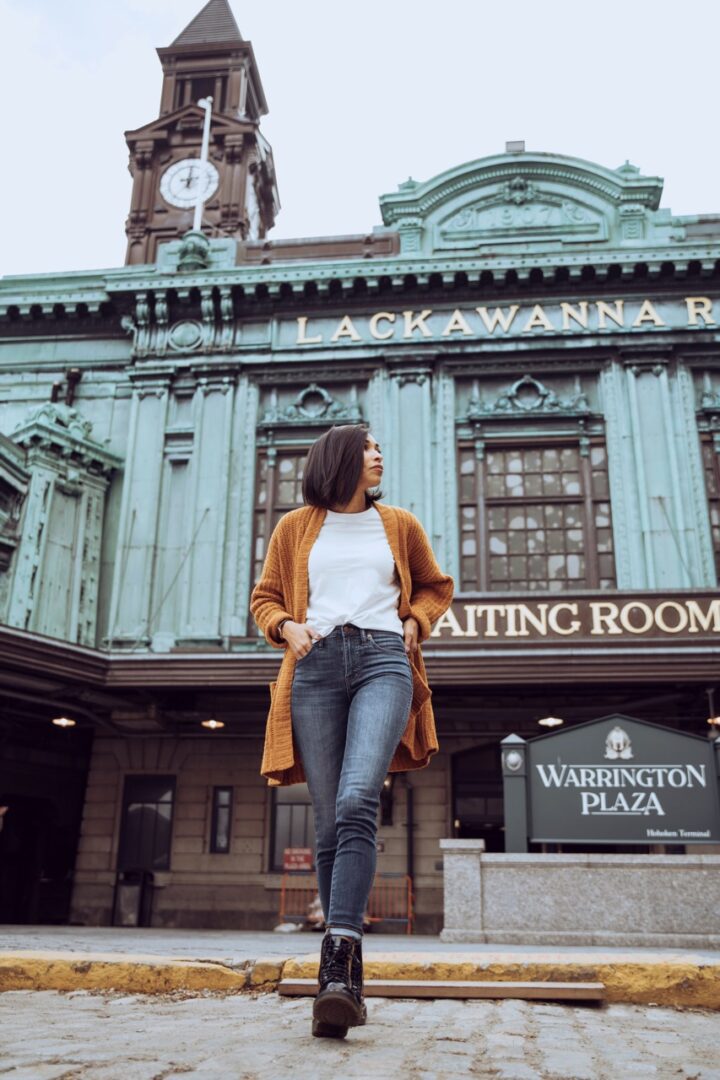 I really don't know what I would do without my closet staples but if I had to narrow it down to the most basic pieces, it would boil down to these 4:
A Vintage Tee
A vintage tee is a really soft material that feels already worn. Madewell makes the best vintage tees that come in varying colors too.
Classic Jeans
Ok, if you don't have a classic fitting pair of jeans, you must close this book immediately and run to your nearest Levi's store. A classic-fitting pair of jeans are a pair of jeans that hug your curves, legs, and booty very naturally…which means not too tight and not too loose. For a ridiculously perfect fit, take your jeans to a tailor to nip, tuck and hem any extra fabric. Go one size up, they can always take them in, but they can't… you get the gist.
An Oversized Cardigan
For those of us who live in tees and jeans, the sweater cardigan is a very simple add-on piece to keep your wardrobe pretty much the same as you would for spring and fall. It's the dream layering piece.
Combat/ Moto Boots
You are probably thinking that wearing combat or the moto boot is a specific style like a rocker/ biker chic, right? But what if I told you that thought is way off? I have worn the daintiest tops with a pair of moto boots and it works really well. I am all for the mixing of styles, and feminine and edgy is a favorite combo of mine. Combat boots are great because they keep you trending but they are also comfortable. You are a badass, so get yourself a pair of combat boots!
For more on must-have closet staples,  buy my e-book! We're going to conquer this winter– together and in style. Style Book Winter 2018 covers all of your winter essentials (including the holiday wardrobe and makeup must-haves as a bonus!) in this easy to follow winter guide!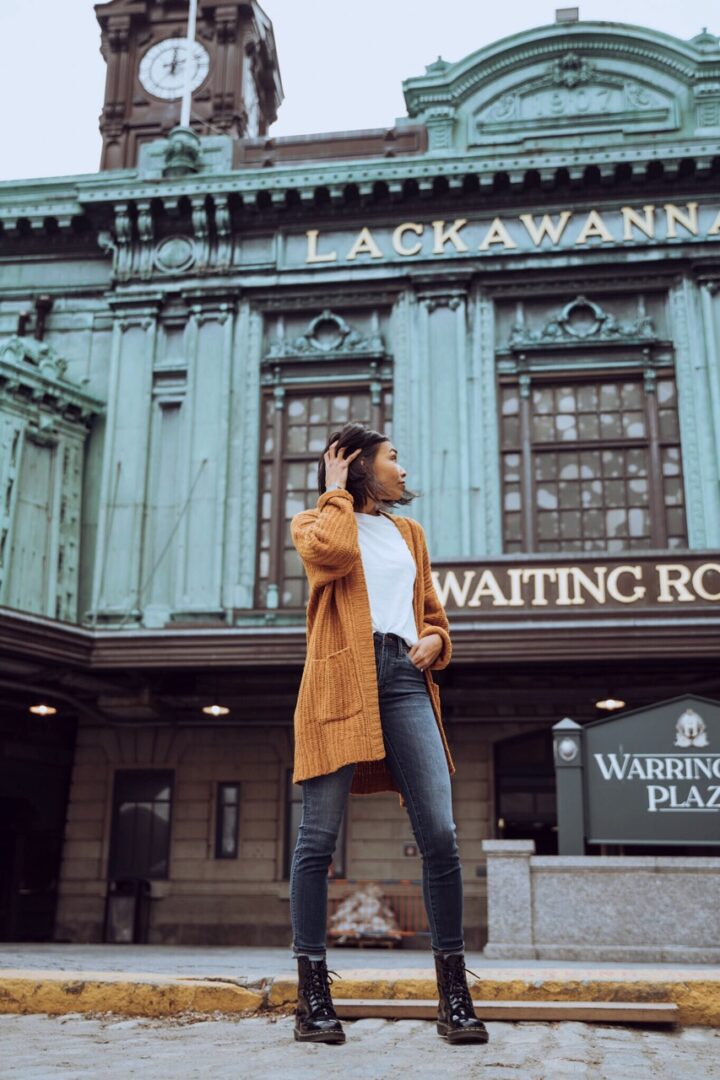 Shop the Post
---
---
DISCLOSURE| SOME OF THE LINKS ABOVE ARE AFFILIATE LINKS, MEANING AT NO ADDITIONAL COST TO YOU, I WILL EARN A COMMISSION IF YOU CLICK THROUGH AND MAKE A PURCHASE.
Photos by Jonathan Williams