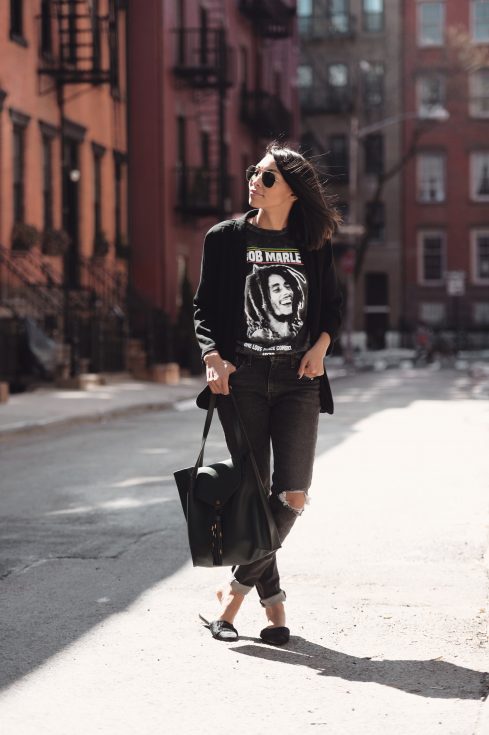 Sometimes when I come across graphic tees they tend to be in the juniors section of the department store and I cant help but most of the time associate these with the much younger crowd. I like graphic tees but I don't want to be associated with not dressing age appropriate. This post is to give some pointers on how to wear your favorite band t-shirt or even your favorite Disney character without looking like a teenage fan.
Add A Blazer 
This one is a no brainer, if you want to adult any outfit always throw on a blazer.
Tuck The T-shirt 
Tucking in the t-shirt makes the graphic tee look cleaner and mature.
Pair with Adult Shoes 
Adult shoes are shoes you don't see on juniors lol. Loafers are a good example of that or mule slides or even lux/ high end sneakers. If you opt in for a pair converse then the outfit will have a more junior feel to it.
Pair With Below The Knee Skirt  
A long skirt is going to give the t-shirt a more classic feminine feel which is always more mature than a pair if ripped jeans.

How would you adult a graphic tee? Sound off below!

Exact Bag Here
Photos by Andrew Morales