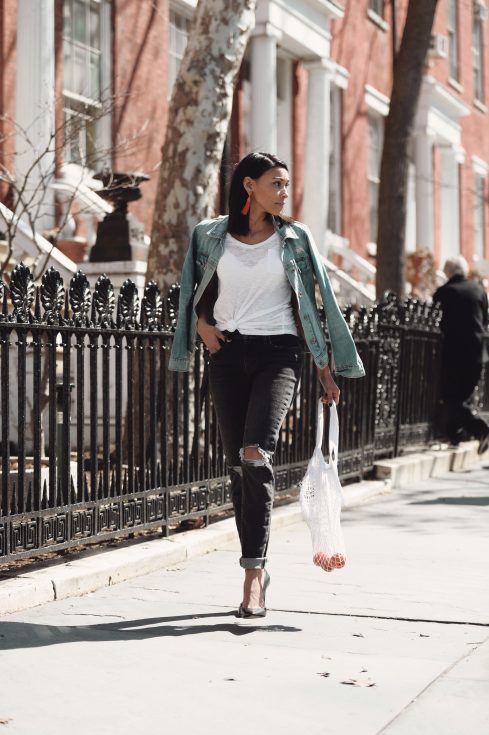 Is it safe to say that it's spring yet? Spring is probably one of the easiest temperatures to dress for so long as it cooperates. If you want to be a trend setter but don't necessarily want to push yourself too far in fashion trends you've come to the right place. My way of style is to stick to the classics but to dabble in the latest trends.
No matter the year, how far back or how much you fast forward these 4 pieces are meant to stand the test of time.
Here is my list of the 4 classic pieces for your spring closet:
1. The Denim Jacket 
I cant remember a time where the temperatures were mild that I didn't own a denim jacket, you'll never regret owning one or two. I have a light denim and a dark denim one but don't be afraid to purchase a white or black denim jacket either they are still a classic.



2. The White T-Shirt 
A white t-shirt will literally go with anything you can imagine they are so affordable that it shouldn't hurt your pocket to have a bunch in different styles.
3. Skinny Leg Jeans 
Not jegging skinny, the perfect skinny is the one that sits on your legs not suffocates them.
4. Pop Of Color Accessory 
After coming out of a long dull winter, spring is the best time to add that touch of color to your accessories.

 What are classics in your spring closet? Sound off below!

Photos by Andrew Morales