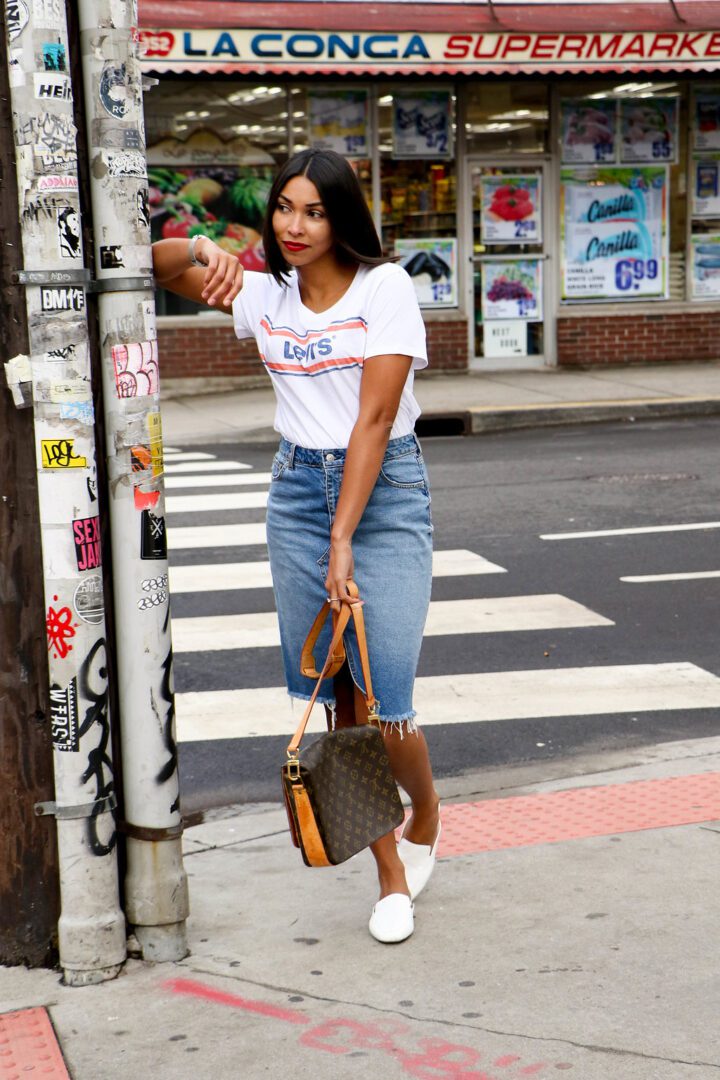 I've been feeling like my mom lately the way I've been dressing, I clearly remember her in denim pencil skirts and mules back in the early 90's. Fashion trends come full circle. It's kind of cool to have looked up to my mom stylistically as a child and be able to mimic her as an adult.
Inspired by my mom and the 2018 spring trends, I've created a list of the 3 must haves for your fall closet this spring, check it out:
1. Slip On Mules 
If you've been living under a rock this last year then come on out and grab a pair of slip on mules! They are so versatile and easy! Especially for us moms on the go, very little effort will go into throwing on your favorite tee, jeans and slip ons but you will still look on trend.
2. A Pencil Denim Skirt 
Does a denim skirt ever really go out of style? The great thing about these is that you don't have to spend a ton on them for it to be good quality but also a classic to have in your wardrobe. Wear it with pretty much anything you would wear jeans with. Here are a few budget friendly denim pencil skirts:
A Logo T-shirt 
From the popular Gucci T-shirt you see on celebs and big bloggers to a $20 vintage inspired Levis Tee you can accomplish the look with either or and still look effortless and on trend. Check out these tees I picked from Lux to Budget:

What are your spring must haves  for 2018? Sound off below!

Photos by Sofia Emm
DISCLOSURE: SOME OF THE LINKS ABOVE ARE AFFILIATE LINKS, MEANING, AT NO ADDITIONAL COST TO YOU, I WILL EARN A COMMISSION IF YOU CLICK THROUGH AND MAKE A PURCHASE.