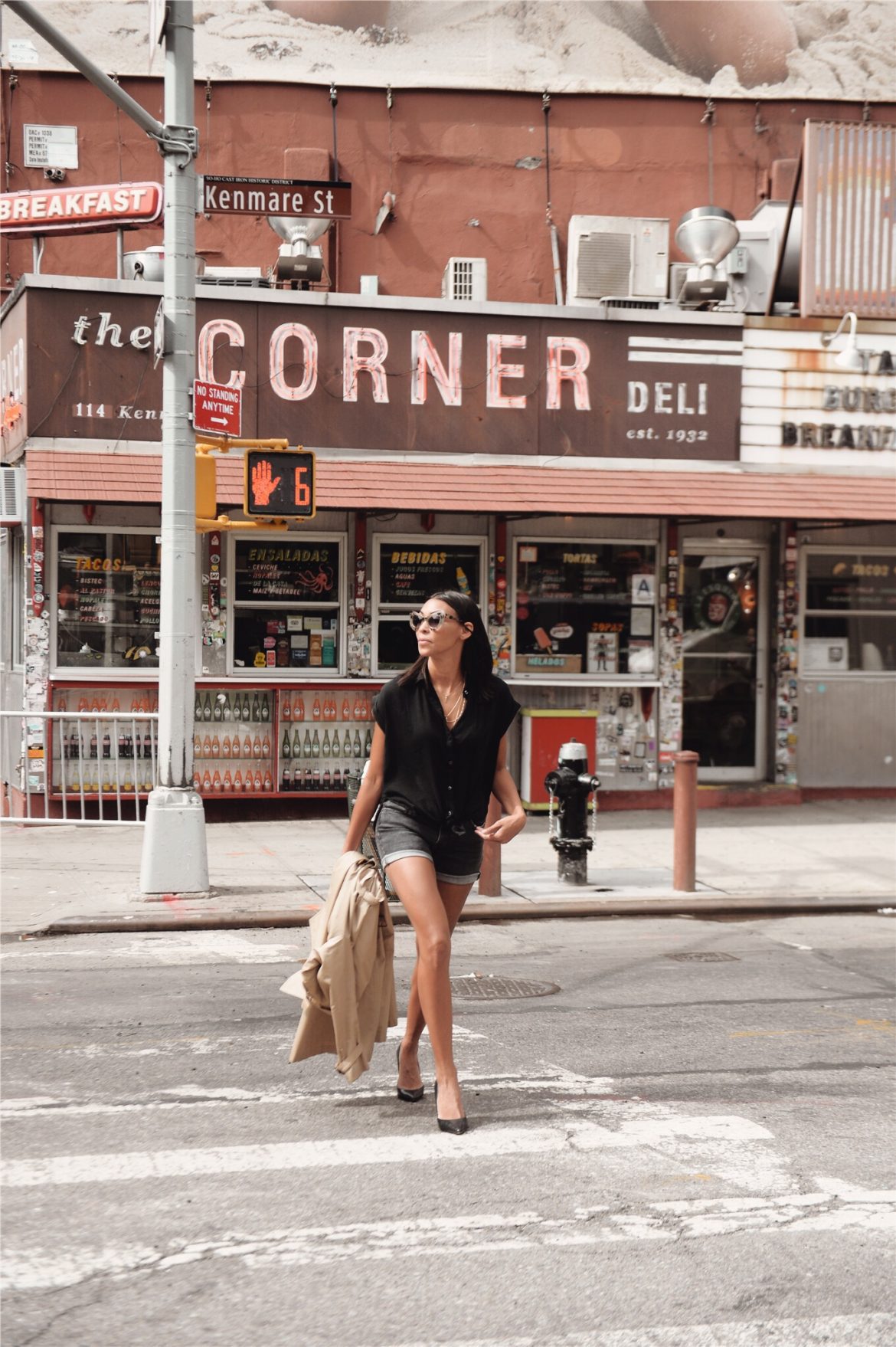 Yup, it's that time of year again when the weather is a moody teenage girl– bipolar! One minute it's hot out, the next minute it's cold. I read a tip somewhere and I thought I'd share it with you about an easy way to transition your wardrobe from summer to fall. When you are amidst the transition, remember this: If you go bare on the bottom, don't go bare on the top– and vice versa.
What does that mean?
If you are going to wear shorts or a denim skirt, make your top piece heavy with a jacket or a sweater. If you want to rock a tank top and bare your arms and neck, then throw it on with jeans or a maxi skirt–your bottom should be covered up. It's a super easy way to keep up with the minute by minute changes. You don't want to leave the house wearing a sweater, jeans and boots and then by mid-day you're sweltering. (You're then stuck wearing all of these clothes for the rest of the day–it's definitely a mood teaser– and your clothes should make you feel good, not piss you off, lol.)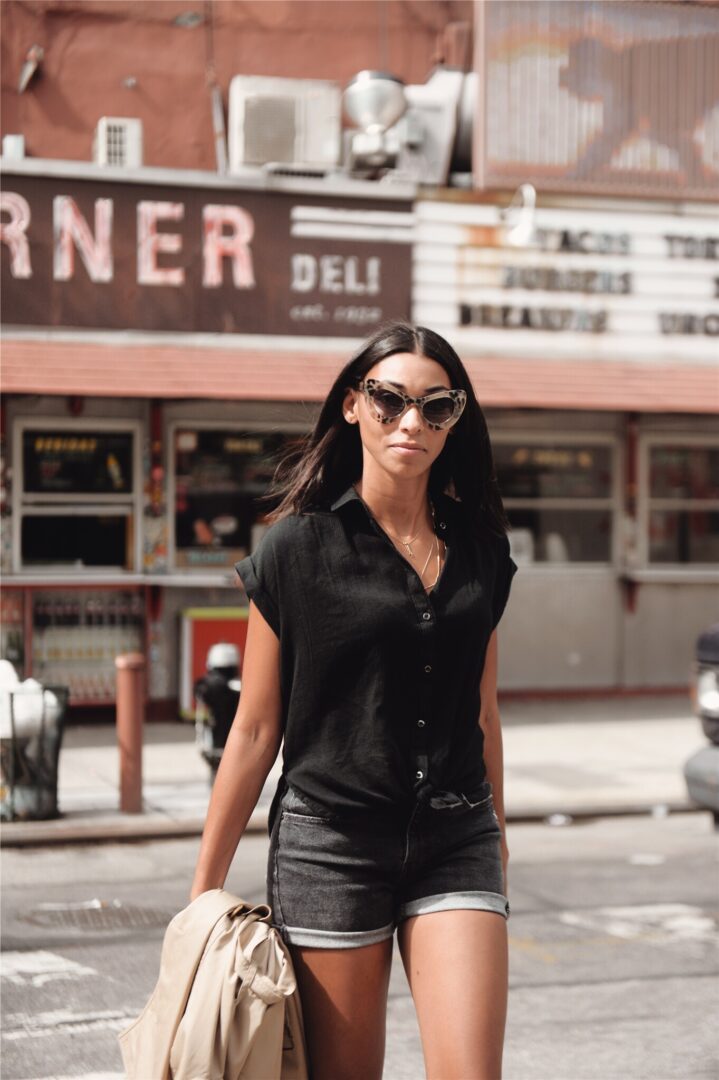 In this blog post's photos, I left the house wearing a jacket, shorts and a button down. I can easily take the jacket off when the temperatures change and be totally ok with the bipolar weather. I know it may seem trivial, but trust me it's easy to forget– I've been there. So I've recently made sure each morning to stick with this formula for a successful transition.

Transition your wardrobe from summer to fall with these 3 simple outfits:
Shorts with a sweater

Maxi dress with boots or sneakers 

Tank top with jeans and booties
Shop The Post
---

---
DISCLOSURE| SOME OF THE LINKS ABOVE ARE AFFILIATE LINKS, MEANING AR NO ADDITIONAL COST TO YOU, I WILL EARN A COMMISSION IF YOU CLICK THROUGH AND MAKE A PURCHASE.