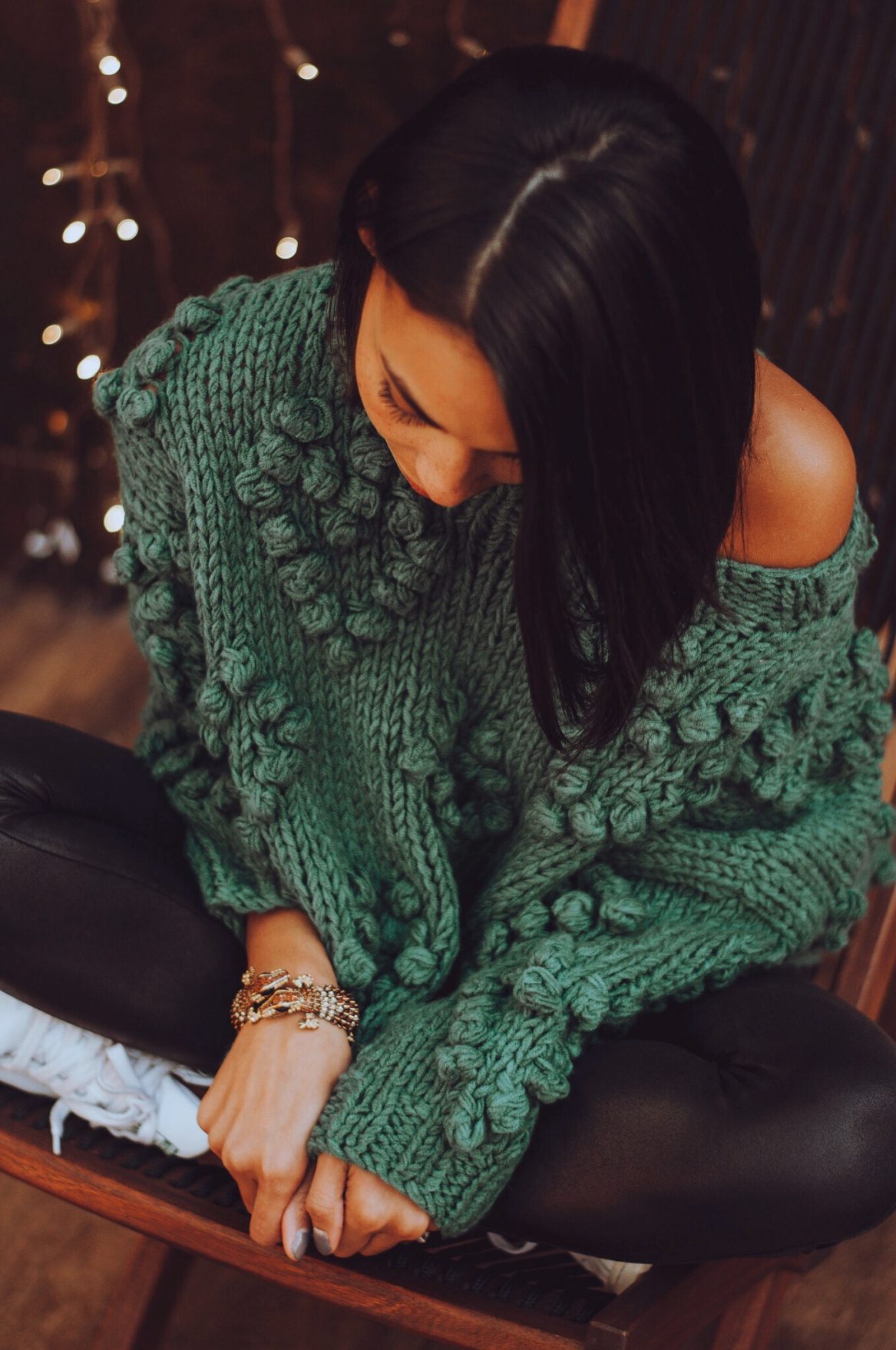 Guys, I am already busy AF for the holidays. I've seen some women literally leave their house in their holiday PJs and I'm thinking, damn I feel you. With all the things we have going on with the holidays…then add working, kids, grocery list, you get the point- the last thing we want to think about is what to wear and how to look. Don't you want to run your holiday errands in the most comfortable outfit there is, and stay cute in the process? (Yes, pajamas are cute, but for your house only!)
I've been introduced to Spanx Faux leather leggings, and it's no wonder they were bestselling leggings last season. They hold it all in while staying soft, warm and comfortable (PSA: this is not an ad.) These leggings are a weekend wear must.
I've talked about wearing leggings tastefully in prior articles. Basically, as long as you cover your crotch, you're good to go! An oversized chunky knit sweater is pretty much an acceptable way of wearing your comforter outside of your humble abode. Pair the leggings with a chunky sweater and sneakers and go run your errands in style.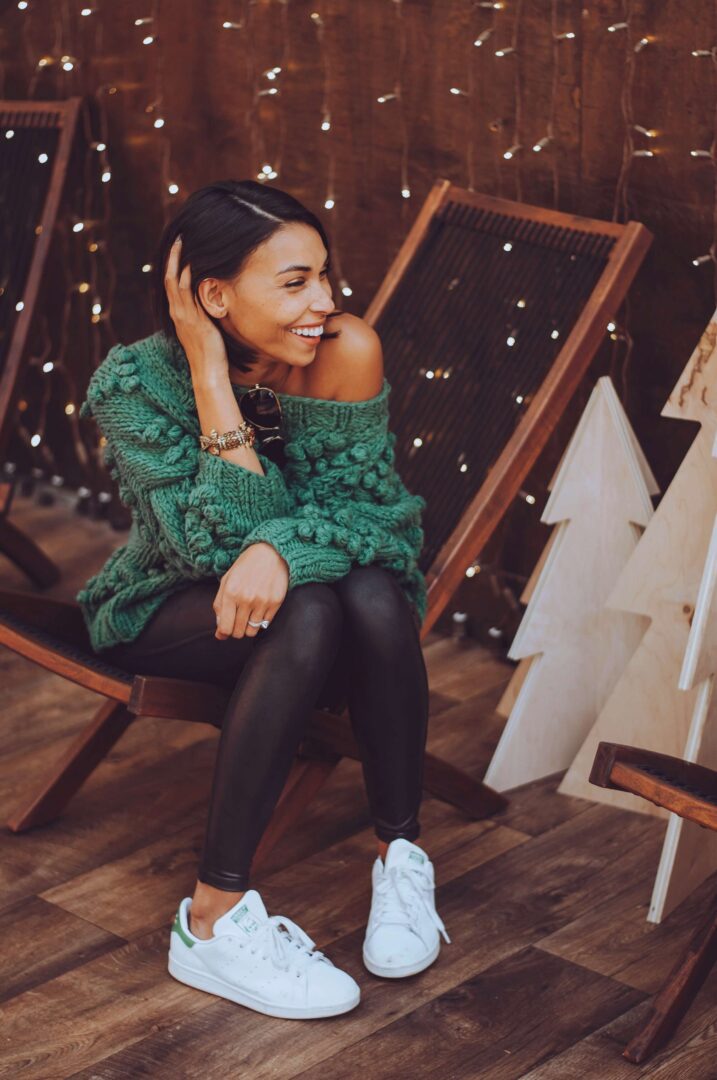 More Spanx Faux Leather Leggings: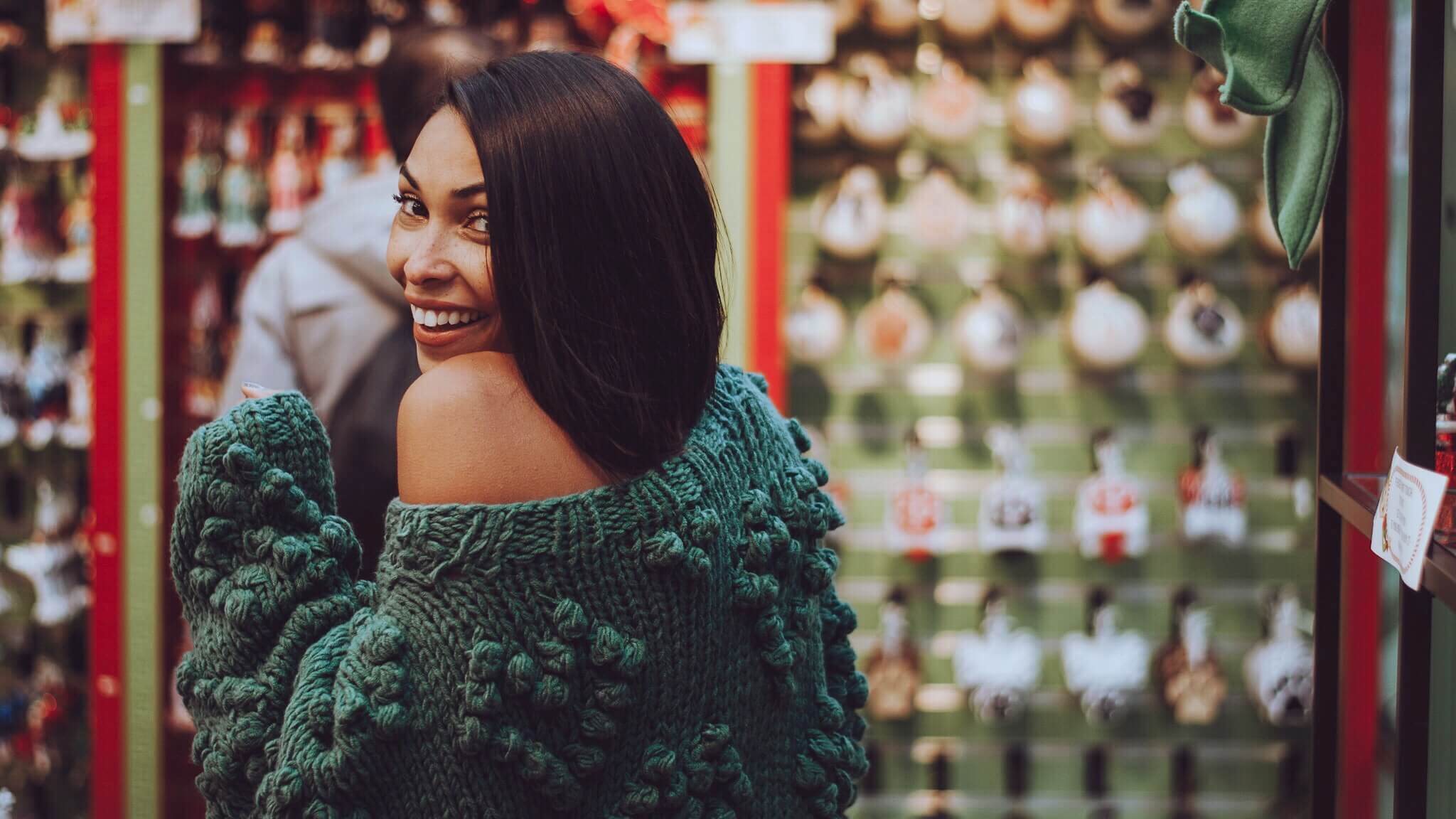 Check out the best chunky sweaters on the internet:
Don't ever forget: looking good on the outside helps you feel good on the inside. Running all over town being productive, girl, you're going to be like, "New woman, who dis?"
What comfortable weekend wear will you be rocking for all the errands this season?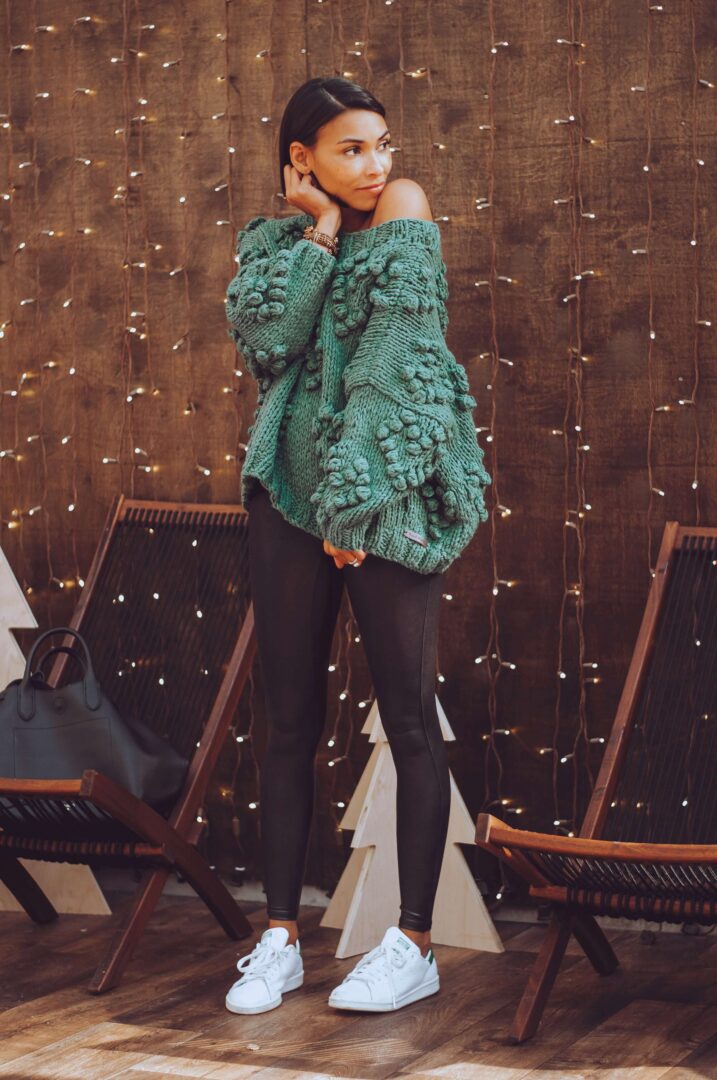 For a guide to all your winter essentials click HERE
Shop the Post
---
My Sweater is sold out from VICI Collection 
---
DISCLOSURE| SOME OF THE LINKS ABOVE ARE AFFILIATE LINKS, MEANING AR NO ADDITIONAL COST TO YOU, I WILL EARN A COMMISSION IF YOU CLICK THROUGH AND MAKE A PURCHASE.
Photos by Jonathan Williams