Fashion can be a lot of fun. But it can also be intimidating when you're not really sure how to set off your style. We all have our own unique sense of style, but sometimes it takes a little more digging before uncovering our own. The secret? It's all about confidence. When you're able to feel confident about the pieces that you're buying and wearing, then you'll learn to start making a statement with your looks. Along the way, you'll also realize that the best way of doing this is by working with accessories. Because an outfit really isn't ready to be worn unless it's pulled together with accessories. Whether you choose to rock something like silicone rings, or look for a new necklace or bracelet, the accessories you choose can make a huge impact on your overall look, so choose wisely. So let's take a look at how easy it can me to make a style statement with these few tips.
Stick To Basics And Add Accessories
First, you're going to want to stick to basics with your clothes. Of course, you can work with statement pieces in your wardrobe, but the basics and classics will many times be enough. So, when you want to make a statement pair a basic outfit with standout accessories. Sticking to basics makes this a fairly easy tip to remember.
Experiment With Color
One of the first options you have to help you make a style statement is to incorporate color. There are lots of different ways that you can add color to your wardrobe, a bright bag, or shoe, or necklace, or skirt. Start with accessories and when you have the confidence to go bold let the boldness flow into your garments.
Try Out Different Styles
Next, you're going to want to think about what the different styles of accessories can bring to an outfit. Don't always put on your shoes, grab a bag and go. You accessories go much deeper than. From designer frames and sunglasses, to belts, jewelry, and even hair accessories, there's a lot you can do. So experiment with different kinds of accessories to get a feel for what you love the most.

Incorporate Trends
Another great idea that will help you to make a statement with is turning to the what's in trend. This can seem like a lot of work, but it's not. Trends are easy to spot especially if you follow a handful of bloggers online or just a stroll through the mall, its super easy to pick up what's popular. By bringing in the latest prints, cuts, and styles, you'll be able to give your look another dimension.




Balance Everything Out
It's okay to experiment – in fact, it's a great way to find the style statements you want to make – but you still have to balance everything out. Don't go for too much or you could end up clashing and looking tasteless. Instead, balance out your colors and shapes to complement each other and you should easily find some star-studded looks.

Tshirt//Red Skirt //Denim Jacket // Gold Pumps
*this is a collaborative post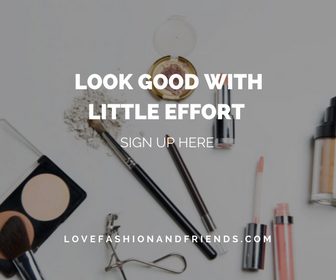 DISCLOSURE: SOME OF THE LINKS ABOVE ARE AFFILIATE LINKS, MEANING, AT NO ADDITIONAL COST TO YOU, I WILL EARN A COMMISSION IF YOU CLICK THROUGH AND MAKE A PURCHASE.
Photo by Sophia Emm