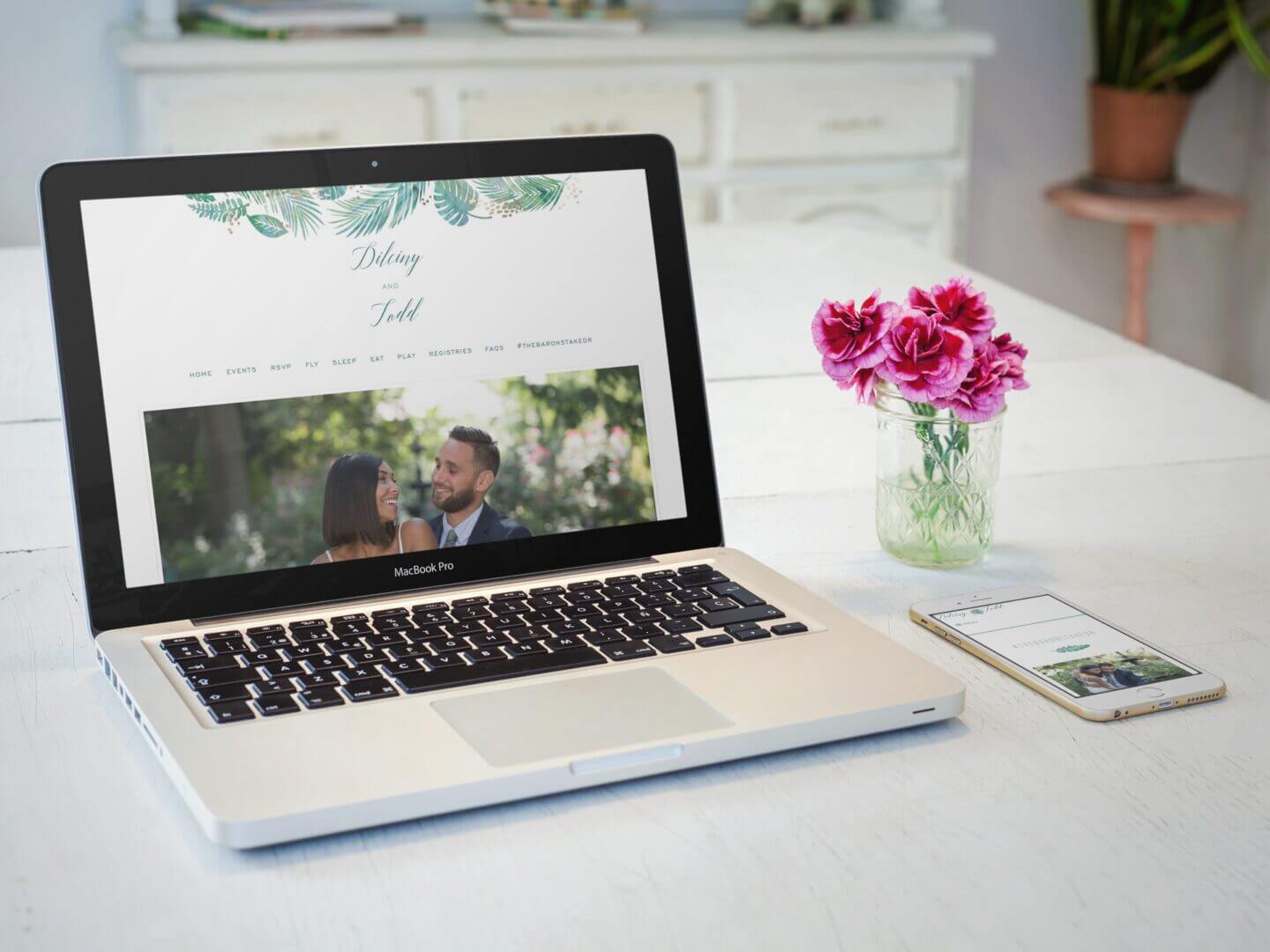 I've done a ton of research on wedding websites and after deciding on using Minted mostly because of the personalized URL feature with the premium upgrade, I started to think about the essential information needed for a wedding website
8 Essentials For Your Wedding Website
1. The Welcome Message
Don't overload the website with information about how you met, keep it wedding day informative. A simple, "Welcome to our Wedding Website" and a small blurb is more than enough.
2. Engagement Photos
A great place to use those engagement photos would be your Minted Wedding Website. I would opt in for a session with a photographer to keep things really clean and professional, your website & invitation will set the tone for your wedding.
3. Event Details
A lot of people chuck the invitation before the wedding takes place (or maybe that's just me). A great place to have all of the event details is on your Minted Wedding Website.  
4. RSVP
Nix the RSVP cards and stick to an online response. Your guest can access all of the wedding weekend events in one place and RSVP to each online. Convenient for you, them and no one has to  remember to mail anything out. 
5. Flight & Lodging
We're having a destination wedding so this was a must. But even if you're having a local wedding, there could be out of town guest that need this information. Find one to two hotels that can accommodate your guest with room blocks and discounts and provide that information on your site. 
6. The Registry
This is nother insert that ends up getting tossed, save the paper and share a link to your registry on your Minted Wedding Website.
7. Your Wedding Hashtag
There have been a few times where I'm at a wedding and I can't find the couples wedding hashtag. It's a great idea for the guest to have that info handy before the day of.
8. FAQ's
Unless you want to receive endless questions, start drafting all the questions you think your guest may have and answer them directly on your Minted Wedding Website. Here are some of the question I added to ours:
What should I wear to the wedding?

What should I wear to the welcome party/ Rehearsal dinner?

Are kids allowed?

What is the RSVP deadline?

Is transportation being provided from hotels?

Are there any other events going on besides the wedding?

Are there room blocks & discounts?

What should I expect day of wedding? (are there multiple locations i.e church, reception location, wait time between?)

Who can I contact if I have any questions?
Check out my friends over at Equalli. com for details on how to plan the perfect gay wedding.